PV 3929
automotive accelerated weathering standards – PV 3929 – Volkswagen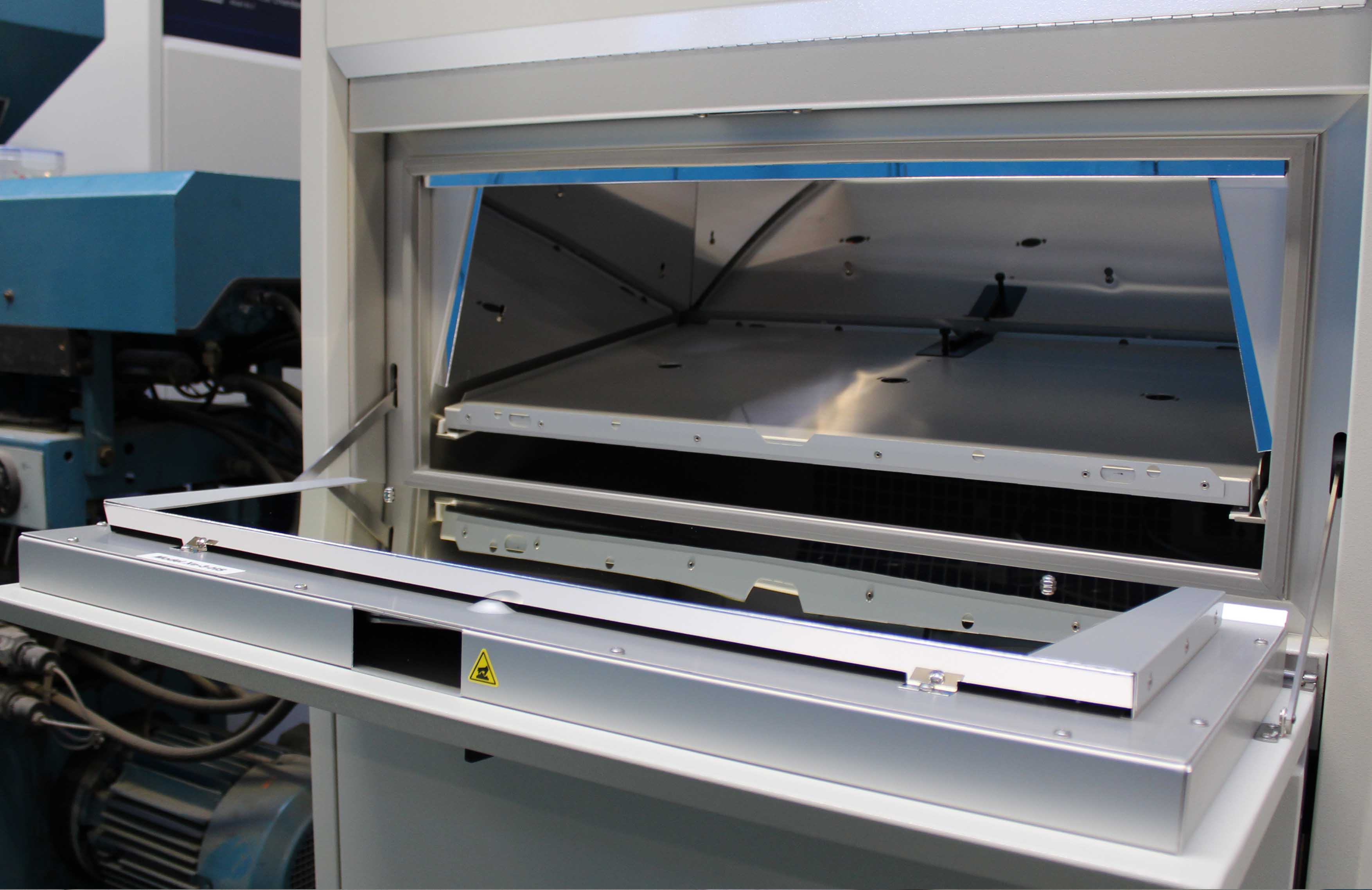 PV 3929
non-metallic materials – weathering in dry, hot climate
A standard for testing the ageing behaviour of plastics (such as change in colour and/or gloss), which are likely to be subjected to weather and daylight. Samples undergo an accelerated weathering programme of a dry, hot climate and are irradiated using xenon arc light.
Filters shall be used to adapt the xenon arc light to the global irradiation with its spectral distribution of ultraviolet and visible radiation. The test conditions each describe a year cycle, with close reference to the average dose of UV radiation of nm in dry heat, climate zones such as Arizona and South Africa.
proposed parameter range
within current operating range
(yes/no)
standard ref
PV3929
irradiance
0.68W/m² at 340nm or 75W/m² at 300-400nm
yes
filter system
daylight Q
yes
chamber temperature
50 degrees light
yes
BST/BPT temperature
BPT 90 degrees light ±3
yes
relative humidity
20%
yes
light cycle
continuous light
yes
spray cycle
no spray
yes
test duration
1500hrs
NOTE: Additional tests may be required, along with visual evaluation, if the ageing causes changes in the mechanical properties and/or cracking. Further tests may include tensile tests, determination of impact resistance, determination of hardness and microscopic examinations.
Why impact?
impact are a one stop shop. Our team have over 120 years of combined experience in the testing industry and can advise you on what type of accelerated weathering testing you need. No matter the question, product, or standard, contact us today for guidance on testing for your product. With our UKAS accreditation, we can test to anything that falls within the boundaries of our extensive flexible scope. impact will always do their best to help you with your testing needs and our experienced weathering consultant, Jo, will advise you on the best method of testing.