SAE J2527
Automotive accelerated weathering standards – SAE J2527 – Ford / General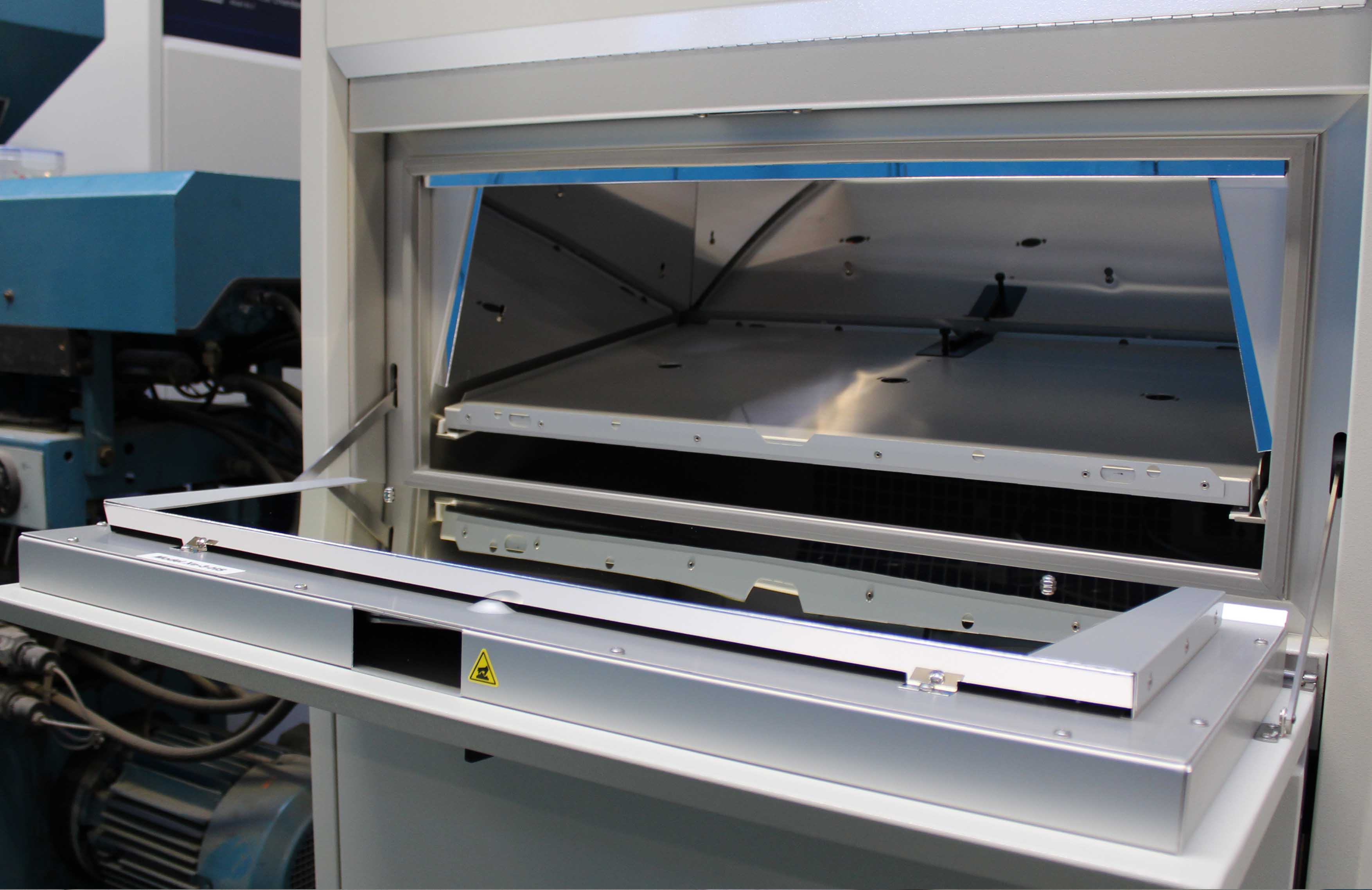 SAE J2527
accelerated exposure of exterior automotive material using xenon arc lamps
SAE J2527 tests the performance of samples inside a Q-LAB Xe-3 Xenon Arc Chamber. Samples are exposed to Xenon Arc light, accelerating the simulation of the outdoor environmental conditions. This allows us to recreate the effects of direct sunlight, temperature and/or moisture.
proposed parameter range
within current operating range
(yes/no)
standard ref
SAE J2527 (2013)
irradiance
0.55w/m² at 340nm
yes
filter system
extended UV
yes
chamber temperature
47 degrees light, 38 degrees dark
yes
BST/BPT temperature
BST 70 degrees light
yes
relative humidity
50% ±5% light, 95% dark
yes
light cycle
2hrs light, 1hr dark
yes
spray cycle
60mins dark with spray front and back,
40min light no spray,
20 min light with front spray,
60min light
yes
test duration
3000 & 6000hrs
Why impact?
impact are a one stop shop. Our team have over 120 years of combined experience in the testing industry and can advise you on what type of accelerated weathering testing you need. No matter the question, product, or standard, contact us today for guidance on testing for your product. With our UKAS accreditation, we can test to anything that falls within the boundaries of our extensive flexible scope. impact will always do their best to help you with your testing needs and our experienced weathering consultant, Jo, will advise you on the best method of testing.