ISO 4892-3
general accelerated weathering standards – ISO 4892-3
ISO 4892
plastics method of exposure to laboratory light source
ISO 4892 specifies methods of exposing samples to laboratory light sources with the addition of moisture, humidity, temperature, to simulate the conditions which it is expected to endure in its real life application.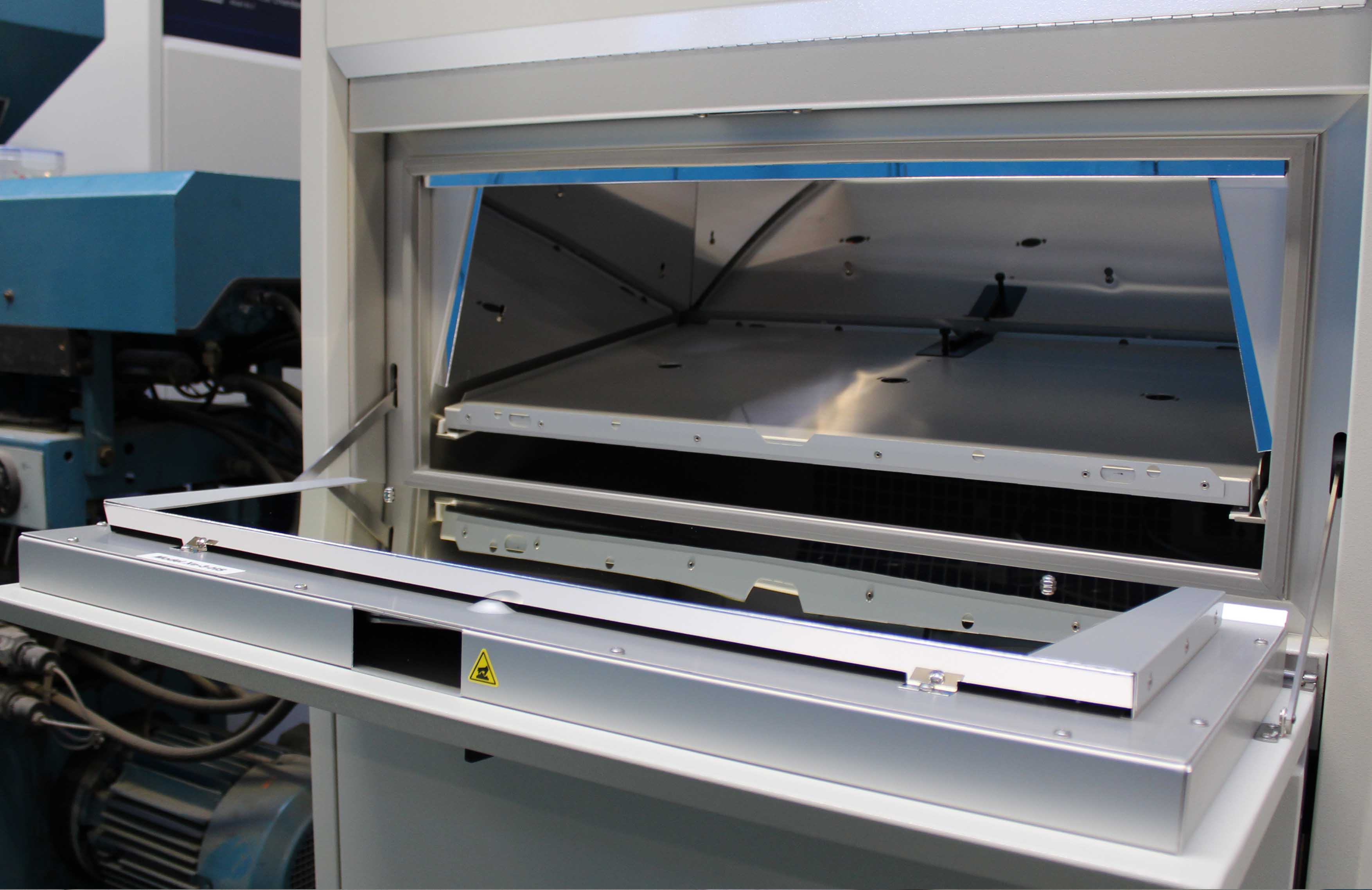 ISO 4892-3
The specimens are exposed to fluorescent UV lamps under controlled environmental conditions (temperature, humidity and/or water). Different types of fluorescent UV lamps may be used to meet all of the requirements for testing different materials.
lamp type: UVA-340
programmed in models: QUV/basic, QUV/se, QUV/spray/rp (no irradiance setting on QUV/basic)
step
function
irradiance (W/m²)
temperature (℃)
time (hh:mm)
1
UV
0.76
60
8:00
2
condensation
N/A
50
4:00
3
final step - go to step 1
lamp type: UVA-340
Programed in Models: QUV/spray, QUV/spray/rp
step
function
irradiance (W/m²)
temperature (℃)
time (hh:mm)
1
UV
0.76
50
8:00
2
spray
N/A
N/A
0:15
3
condensation
N/A
50
3:45
4
final step - go to step 1
why impact?
Impact Solutions is an independent materials testing and innovative problem-solving provider. Our dynamic team is flexible and adaptable in using their diverse range of knowledge and skills to offer bespoke solutions. Members of impact's team have over 30 years of polymer experience and are internationally regarded as product and material experts. We can often identify potential sources of weakness in products without even undertaking testing. We will work with you and believe in developing commercially focused and sustainable results for our customers.
Find out more by getting in touch with one of our experts.