ISO 105 B02
textile & inks accelerated weathering standards – ISO 105 B02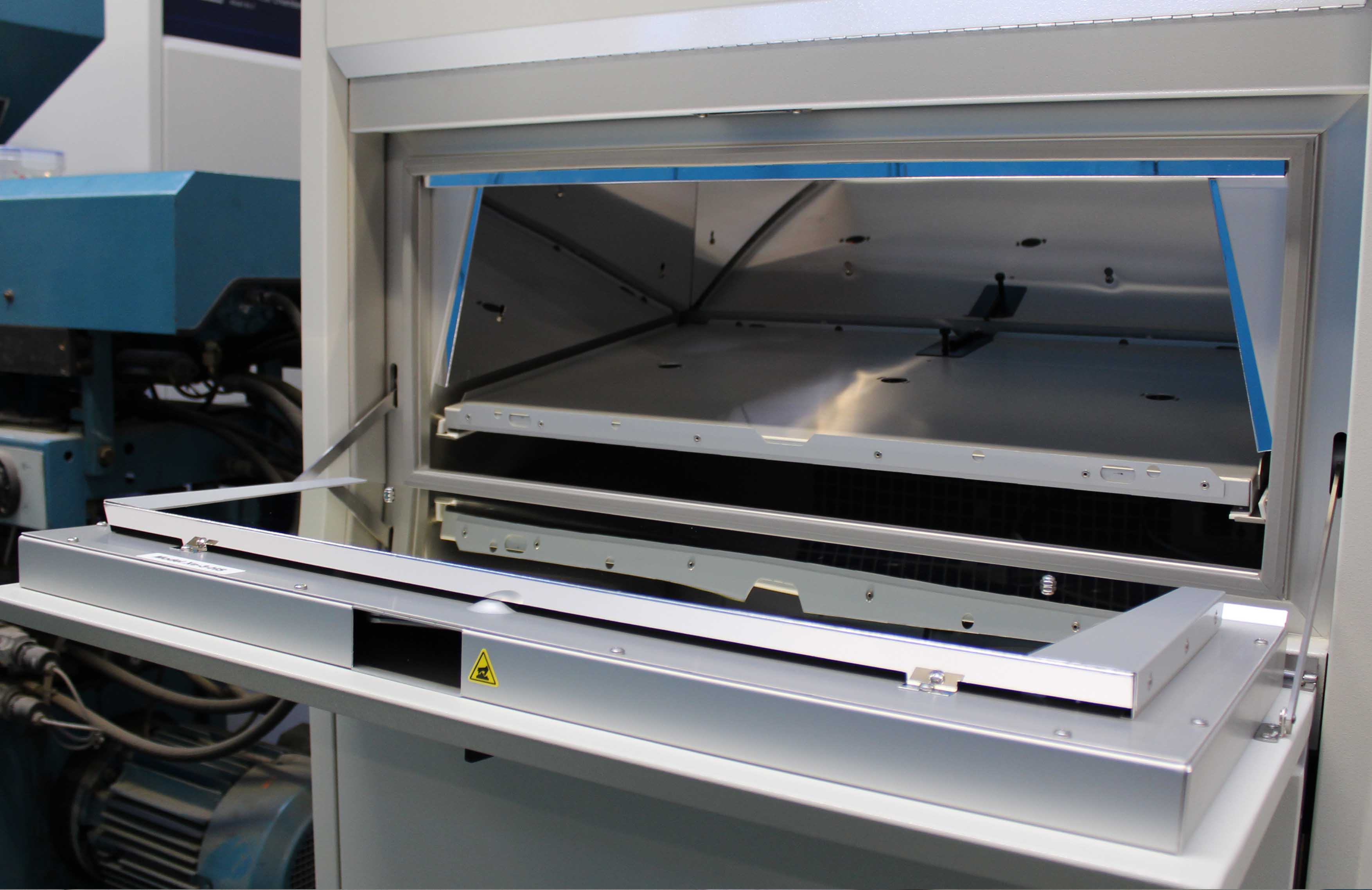 ISO 105 B02
textiles method of exposure to laboratory light source using a xenon arc lamp
Many textiles can change in colour appearance when then come into contact with and are exposed to direct sunlight for a significant amount of time. ISO 105 B02 standard is the test method of exposing samples to an artificial light source under specified environmental conditions. The colourfastness is then measured by comparison of a reference sample under standard light conditions.
accelerated weathering & lightfastness testing standards
These standards are designed to test your products to the conditions they would be exposed to during their service life, either outdoors or indoors in direct sunlight through window glass.
proposed parameter range
within current operating range
(yes/no)
standard ref
ISO 105 B02
irradiance
1.10w/m² at 420nm ±0.02
yes
filter system
yes
chamber temperature
no requirement
yes
BST/BPT temperature
BST 47 degrees ±3
yes
relative humidity
40% ±5%
yes
light cycle
continuous light
yes
spray cycle
no spray
yes
test duration
1 & 3 cycles of BW6 to GS4-5 (around 140hrs each cycle)
Why impact?
impact are a one stop shop. Our team have over 120 years of combined experience in the testing industry and can advise you on what type of accelerated weathering testing you need. No matter the question, product, or standard, contact us today for guidance on testing for your product. With our UKAS accreditation, we can test to anything that falls within the boundaries of our extensive flexible scope. impact will always do their best to help you with your testing needs and our experienced weathering consultant, Jo, will advise you on the best method of testing.