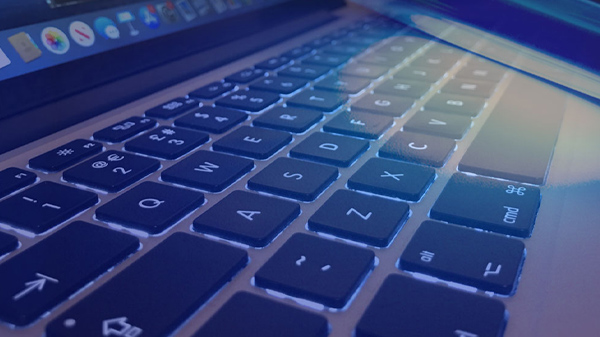 Given the global pandemic and severe threat of COVID-19, there has been a huge spike of using UVC radiation exposure as a disinfectant. Ultraviolet germicidal irradiation is a disinfection method that uses ultraviolet light, in short-wavelengths, to inactivate microorganisms such as coronaviruses. As a result, UVC testing for the impact on material is more important now than ever.
The use of adequate doses of UV-C has been used for many years to help mitigate the risk of a whole range of human pathogens. Germicidal sterilising UV-C is becoming more and more popular as a means to decontaminate surfaces and areas within environments such as hospitals, public transportation, offices, commercial and residential spaces. However, material engineers from all industries are concerned that UVC disinfection can increase photodegradation on materials, causing them to degrade, adding a new stress in which the negative effects have not been investigated yet.
UV-C radiation is considerably more aggressive to the surface of most materials than sunlight, which may add a new risk factor for product failure. It is feared that this increasingly popular method of disinfecting materials such as plastics, dyed textiles and coatings may be more destructive, reducing service lifetime. This could include materials that were never expected to undergo this type of environmental stress.
Accelerated weathering testing equipment already allows for us to test service lifetime durability against sunlight (UVA and UVB rays), moisture and humidity. However, it is more challenging to find the capabilities to test materials against UVC stress. The rising use of germicidal sterilising UV-C, increases the demand for ensuring material durability. There may be many materials used within the current environments of hospitals for example, which were chosen without the consideration of durability against UVC lights. This could be quite costly.
There is now a growing importance to carry out UVC testing, to test for the impact of UVC stress in order to consider if the material is fit for purpose. It may help you to overcome unexpected failures in products and materials used within environments that require mass disinfection, where large groups of people are likely to gather.
IEC 60335-1 2020, is the standard used for testing non-metallic materials, such as plastics, to determine the degradation of the material after exposure to UV-C. The material will be tested to specific standards:
The material provided for testing must be the same measurements as the end product to meet requirements for the standard. Results of each test will be taken. Exposure to UV-C rays will occur to 10 W/m2 at 254 nm. Once exposed, the material will be retested to the aforementioned standards. The new results will be compared against the original results. For the material to pass, it must land above 70% of the original test results.
Impact Solutions will be the first laboratory to offer UVC testing commercially, under our UKAS accredited flexible scope. If you are considering materials or products which are required to withstand Ultraviolet germicidal irradiation as a disinfection method, get in touch today.
"At Q-Lab, we value Impact Solutions' confidence in our range of accelerated weathering & corrosion testers, most recently with the purchase of the new Gen 4 QUV/UVC tester with Gen 4 controller," said Joanne Cook, EMEA Marketing Manager, Q-Lab Corporation.
"Q-Lab's QUV/UVC tester will help Impact Laboratories grow their testing capabilities to support their customers in developing safer, more reliable products by testing against UVC sanitisation in an effort to eliminate harmful viruses and bacteria.
It's always a pleasure working with Gregg and the team at Impact, and we look forward to our continued cooperation"
Other examples of applications or materials are:
Electric and electronic devices
Automotive interiors – Textiles etc
Train and plane interiors, railway stations and airport facilities
Rental cars, public or private buses
Hospitals
Schools and Universities
Public facilities