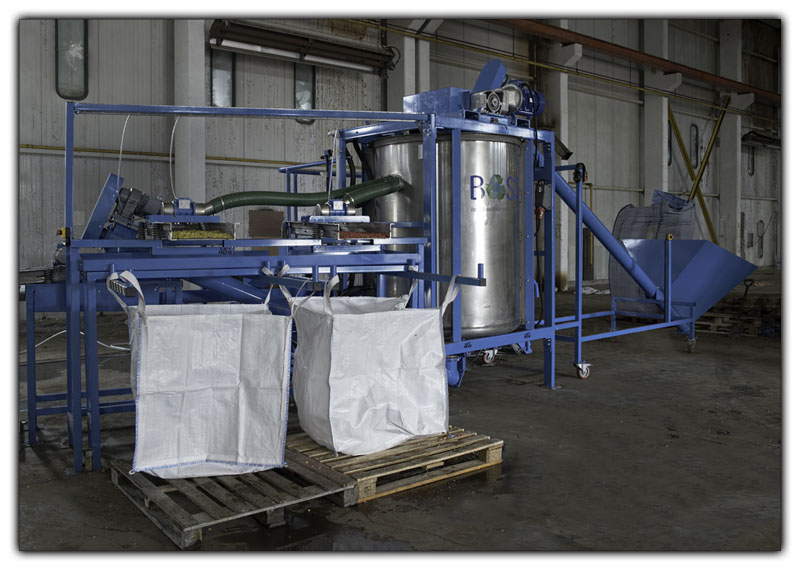 Impact Recycling, in conjunction with Impact Solutions, have recently announced the commercial availability of their brand new technology, capable of PP and PE separation, at a low CAPEX cost, B♻SS. 
PP and PE separation
The technology is being showcased at WRC's new facility on the outskirts of Glasgow, next to Glasgow International Airport.  Processing around 1 tonne an hour of plastic waste, the PP and PE separation system uses a patent pending process called Baffled Oscillation to allow the PP and PE to separate in water, rather than in a controlled density solution.

Developed as a result of Impact Solutions reacting to problems faced by the market place, the PP and PE separation equipment has grown from a lab based experiment to a fully formed and functional commercial unit.  It has been extensively trialled and tested on a number of different feedstocks, giving consistent outputs of separated PE and PP, as well as separating out other plastics in a third stream.
An example of materials processed are mixed cap material, where the (3% – 10%) PET is separated off into 1 stream, with the bulk of the material (60% PE and 40% PP) being separated into two streams of PE90%/PP10% and PP90%/PP10%.  Purities are as high as 95% PE or PP depending on how the equipment is configured.  Almost as impressive is the PE and PP streams are 100% pure Polyolefins, with all the PET and other contamination removed, giving higher value uplifts than available from current float/sink technology.   Other feedstocks could include PP crates with Nylon handles, mixed Polyolefin bales, or any other Polyolefin rich feedstock.
Average price uplifts from processing feedstocks is in the range of £150 – £200/tonne depending on market rates/location, giving payback periods of less than 6 months in most cases!  Operating costs are kept low by an automated programme to run the semi continuous operation, requiring minimal operator interaction, low electricity requirements and low ongoing maintenance (all parts available at short lead times from our manufacturing partner) costs.
If you have mixed Polyolefins, or PE/PP contaminated with other plastics, B♻SS can make you more money from your plastic.  Get in touch today for a chat, to arrange a feedstock trial, or arrange a visit to see this ground breaking technology!