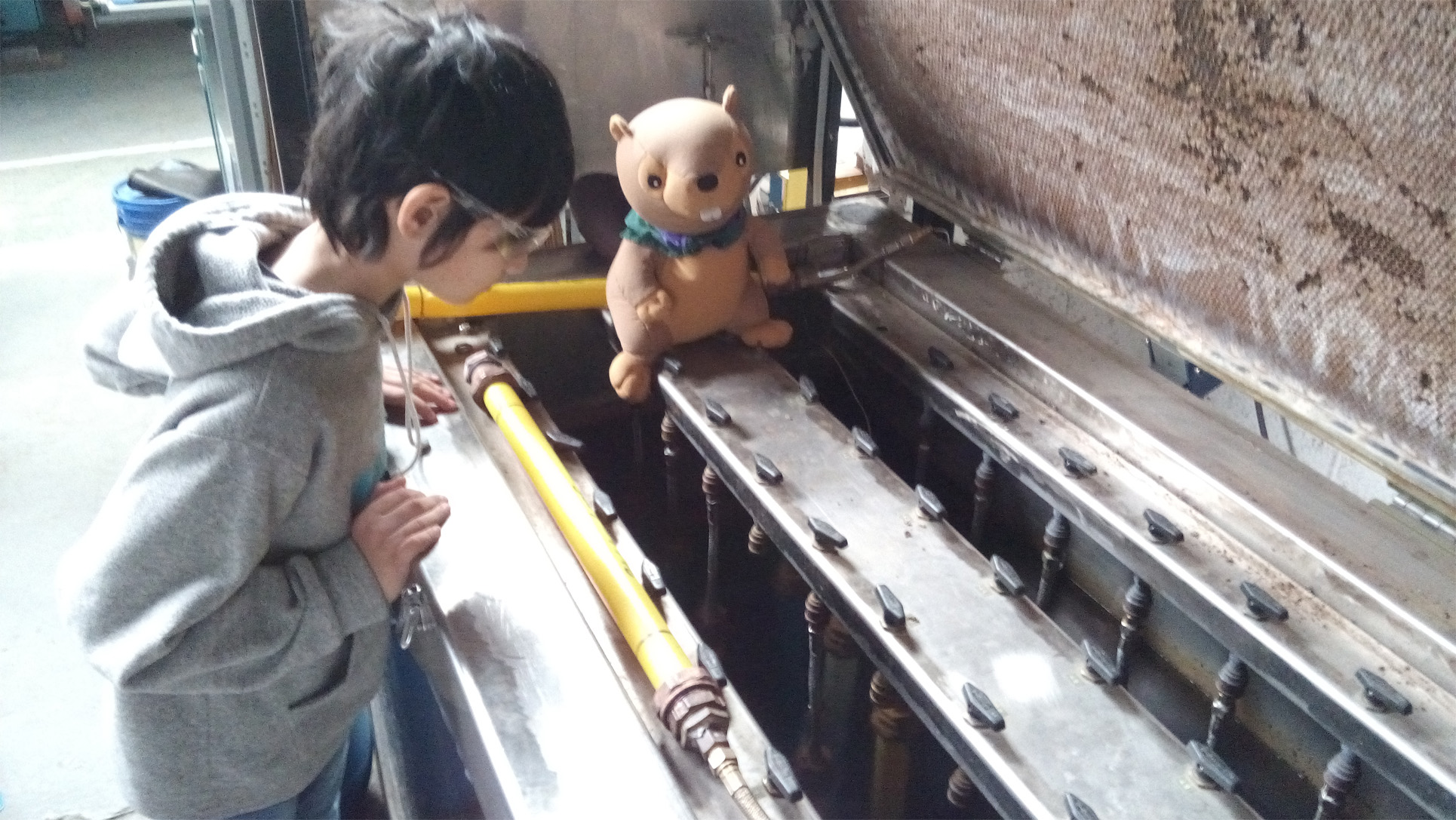 Falkirk Beavers mascot's trip around impact
The Beavers Scouting mascot visited our impact laboratory last week to find out more about what happens within our plastics testing and research & development centre.
Beavers Scouting is for young people, aged 6 to 8 years old. It is a sociable way for kids to make new friends, learn new skills and go on new adventures where they get to experience fun activities inside and outdoors. The Beavers get the chance to complete activities and achieve badges specific to that particular challenge or task.
Falkirk Beavers have created a beaver mascot which is given to a fellow Beaver member who is tasked with allowing the mascot to accompany them on their explorations and adventures. Their activities together can be recorded via a written story and/or photos.
Last week the two Beavers were invited to visit impact solutions and were allowed to accompany one of the directors on a tour around the laboratory. The Beavers were initially allowed to see inside our Q-SUN Xenon Arc Chambers, where samples undergo accelerated weathering and UV light testing. Next on the lab adventure tour was the pipe baths, where pipes are pressurised while immersed under water. The Beavers were also told how impact prepare samples, such as sections of plastic pipe, using the CNC machine and how we test samples in the fume cupboard. Lastly, the Beavers were shown the types of machines we use to carry out material analysis in our back laboratory.
Coincidentally, the Beaver mascot is made from nylon (add wiki link), a name for a family of synthetic polymers. Nylon can be processed into fibres, shapes or films. Synthetic fibres take to coloured dyes better and are more durable than natural fibres which provide an ideal material to make into soft toys for children.
impact were excited to give a tour of our lab and explain the uses of each of the machines. We hope that the Beavers enjoyed their adventures around impact solutions.