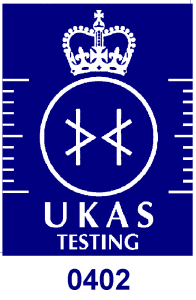 Impact Solutions has over 40 years of experience in testing and certifying packaging for a wide range of clients, including UN approval testing.
We are certified to test your package for compliance to ISO standards, and are able to supply certification services for containers and packages for class I, II and III of the UN transport of dangerous goods regulations, leading to UN approval. Impact Solutions testing facilities are audited and certified by the United Kingdom Accreditation service (UKAS), UKAS accredited testing laboratory No. 0402. We can test packages and containers in accordance with the UN transport of dangerous goods regulations for UN approval and also perform standard testing to a wide variety of standards including ISO, ASTM and NATO.
Our testing capability can evaluate the physical and chemical performance of all your packaging materials and identify weak spots due to process or design.
We are the only UK test laboratory with the capability to undertake the full range of model liquids. We also handle customers own products.
Some of our most requested tests are:
• Tensile & Tear
• Bending resistance
• Weight/Thickness
• Accelerated ageing
• Extreme temperature performance
• Abrasion
• Puncture and Impact
• Toxic elements identification
• Crush testing
• Permeability
Damage and degradation can occur during distribution, warehousing or transport, resulting in product loss. For a minimal investment, you can rely on Impact Solutions expertise in packaging and environmental testing to help you avoid shipping and storage damage.
What is UN dangerous goods packaging regulations?
The United Nations have established a system for classification of packaging for the transport of dangerous goods. Dangerous goods are any solid, liquid or gas which is regulated, and any package containing these goods must meet or exceed minimum performance standards, as described in chapter 6.1 of the UN model regulations.
Once your package is certified you will be allowed to mark your goods with the UN symbol and assigned code. The certification in the UK is issued by the VCA Dangerous goods office. Impact Solutions send the report to the VCA who then issue you the certificate. For non UK based companies Impact Solutions can hold the certificate on your behalf.
What is required of the package for UN approval?
The testing requirements depend on the package, and the group (based on the hazard level of the transported substance). As such, UN approval testing requirements differ between steel and plastic drums, fibreboard boxes, bags and other containers designed to hold dangerous goods.
At Impact Solutions we are certified to test the following:
| Type of Package | Materials tested |
| --- | --- |
| Bags | Plastic |
| Boxes | Fibreboard |
| Drums | Plastic & Steel |
| Jerricans | Plastic & Steel |
| Sacks | Plastic & Fibre |
For more information please contact gregg.falconer@impact-solutions.co.uk, or phone 01324 489182. We will be happy to talk to you about your requirements and guide you through the certification process.