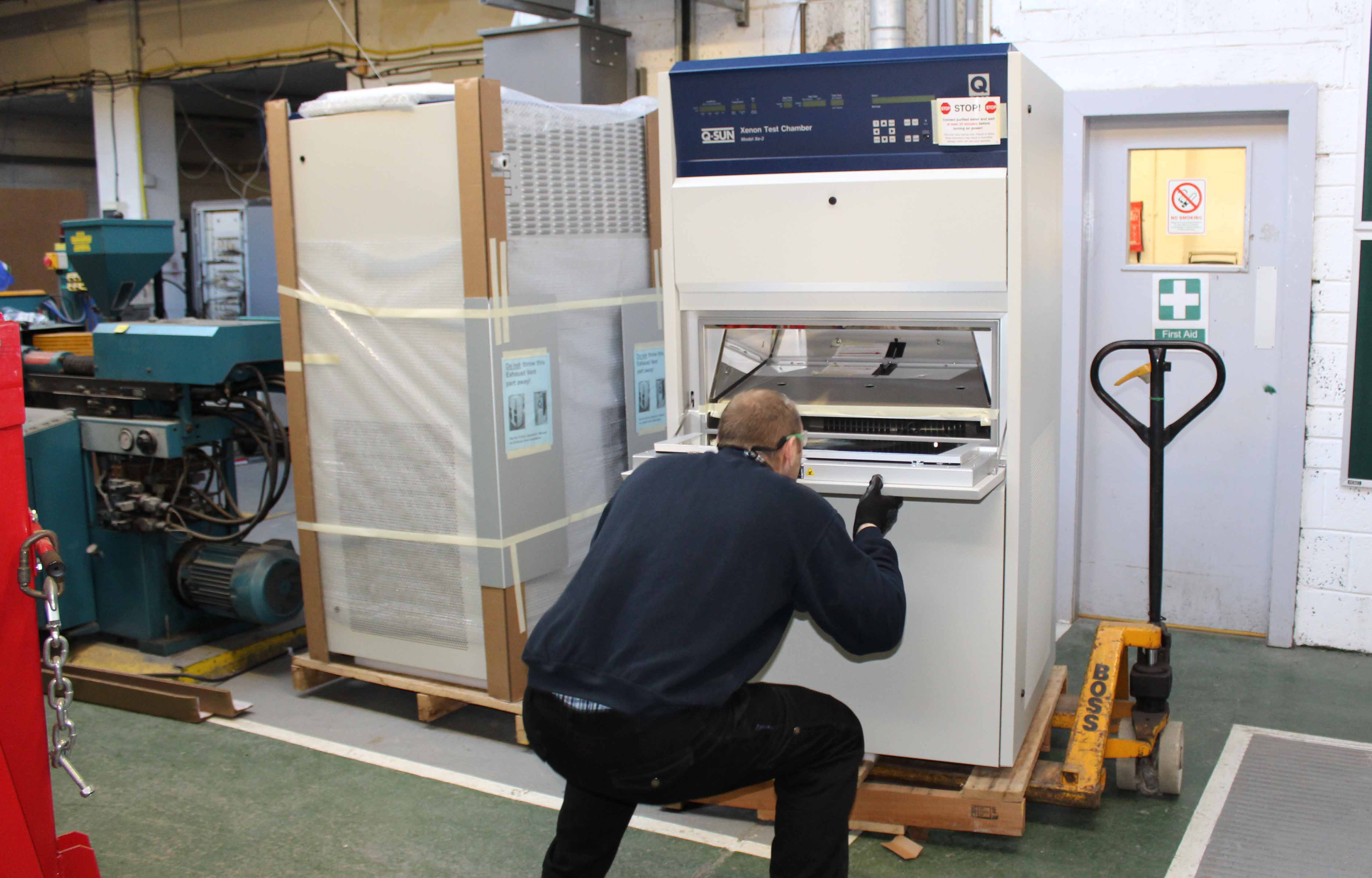 It has been a busy few weeks over at Impact Solutions with the delivery of two new weathering testing machines to greatly expand our current accelerated weathering capabilities.
We have added two new Q-Sun Xe-3 Xenon Arc Chambers, with full spray capabilities to allow us to test to a much larger range of accelerated weathering standards throughout a number of industries.  We're pleased to report the commissioning of the chambers has gone well and both new machines are now operational.  As  you can see in the photo below we now have a number of hours uninterupted running on the machines and the first round of testing is well underway!
These machines are filling up quickly, with a schedule of work into 2017, so please contact us today to book space in the machines.  Pricing and timing is flexible to suit your needs and we can offer a full range of physical and analytical testing to compliment the accelerated weathering testing.
Accelerated weathering is an important test procedure for a large number of industries.  It allows manufacturers to test a product to ensure it can perform against a wide array of environmental conditions and help predict a lifetime performance.  Criteria inspected during the testing can include changes in colour, or changes in the strength of the material.  Find out more about our Xenon Arc Chambers and the services we can offer by visiting our accelerated weathering section here.
Impact are now able to test to a range of accelerated weathering testing standards.  All the weathering work is carried out by a team boasting over 120 years of experience and over 6 million hours worth of plastic testing data.  We pride ourselves on a high level of customer service and we're happy to talk and advise on the best method of testing for your product.  Get in touch now on +44 1324 489182 or email us on info@impact-solutions.co.uk.