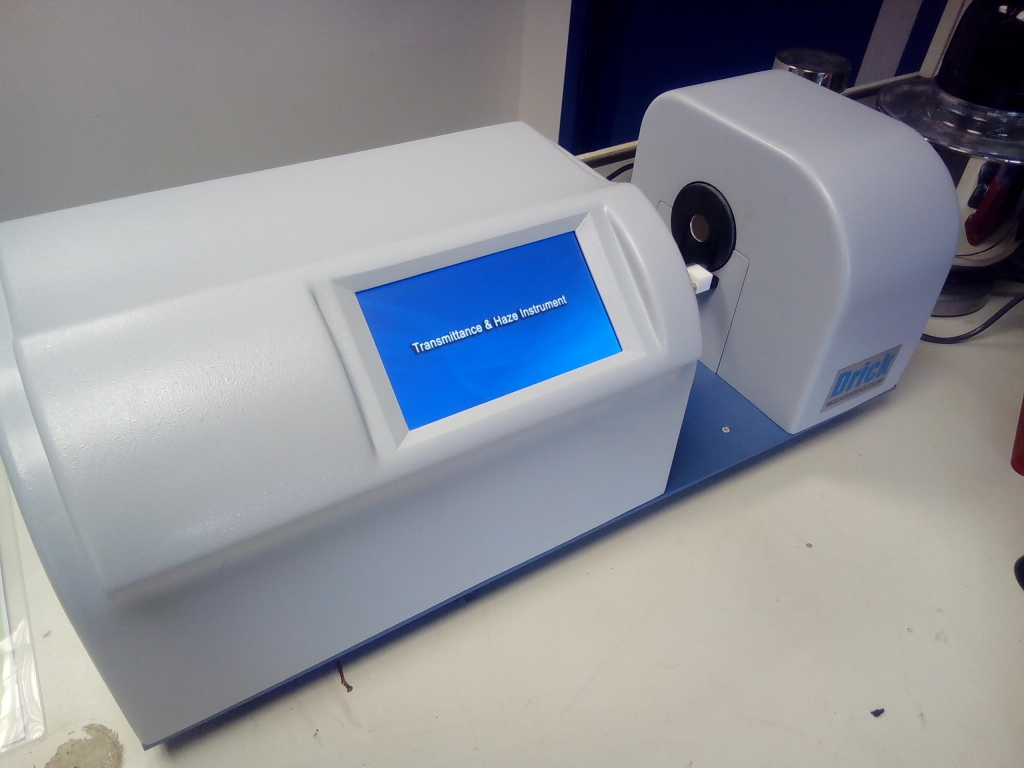 The latest addition to the Impact Solutions laboratory is a Haze and Transmittance tester, increasing our film testing capabilities further.  Haze and Transmission can be performed by Impact in accordance with ASTM D1003, or ISO standards for Haze (ISO 14782) and Transmission (ISO 13468-1).
Haze and Transmittance
Haze is a measurement of the scattering of light as it passes through a transparent material, resulting in a poor transparency.  Haze can be affected by a number of factors, including choice of resin, the moulding process and any surface textures.  In addition, haze can be affected over time due to exposure to the environment (Sun and moisture), and therefore Haze and transmittance testing is common in conjunction with accelerated weathering testing.

Impact can offer Haze and transmittance testing in line with accelerated weathering testing, or as part of a material development programme, or simply as a quality control method for your materials.
Impact offers a range of services connected with films, including puncture impact, tensile, tear and shear testing.  Our laboratory also allows the accelerated weathering of films and clear materials to simulate how they react in different environmental conditions.  With over 40 years of experience in working with plastics, Impact is a leading independent laboratory and research and development centre, ideally placed to help you develop superior products.
We pride ourselves on offering a high level of service and would be delighted to talk to you about your product needs. We offer a free initial consultancy where we can understand your needs and advise the best test methods to achieve the desired results.  You can contact us on 01324 489 182, via email, or on our contact page.