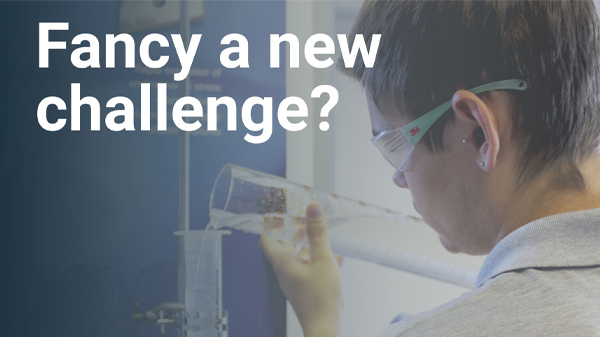 Are you looking for a new challenge?
As our company is growing, Impact Solutions are excited to announce that they are expanding and are looking for extraordinary people, could that be you?
We believe everyone has the right to THRIVE and not just survive at work. If you are looking for that pivotal change  or new start  in your career, you are looking at the right place. At Impact Solutions, problem solving  and innovation is in our DNA. We honour individuals who are forward thinking and seek opportunity in everyday challenges.
Impact's core business is developing and testing new products and technologies with a strong focus on sustainability. We work globally, carrying out testing and R&D for multi-national companies all the way through to SME's and Start-ups.
No day at Impact is the same. Depending on the role, you could work on a number of privately funded projects and provide project management, technical guidance and direction to project and laboratory staff. You could provide help in undertaking material tests, interpretation of standards, project setup and undertake research and development projects. At times you will be working independently but you will also get the opportunity to be part of bigger projects, collaborating with other colleagues. You could also at times be customer facing.
Throughout your time with Impact you will have the opportunity to learn about a broad range of polymers and materials and training and support will be provided to help you reach your personal goals. Impact actively encourage innovation among our staff, and offer additional bonus' for successful innovations.
It is an exciting time for Impact Solutions and we look forward to welcoming the successful applicants.
We are currently advertising for the positions below:
To apply for any of the positions available, please click on the chosen position where you can apply through indeed.