heat deflection temperature
thermal analysis – heat deflection temperature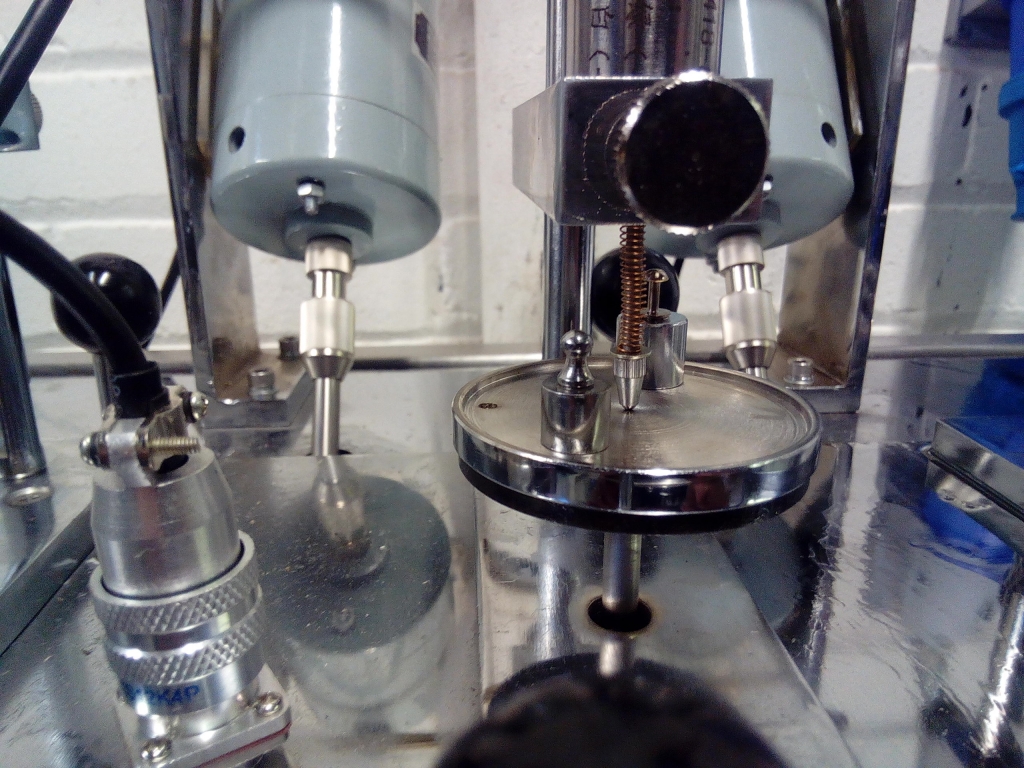 heat deflection temperature
The heat deflection temperature (HDT) test is a standard (ASTM D648 and ISO 75) test used to assess the temperature at which a polymer, plastic or plastic composite specimen deforms under a given flexural load (fiber stress) to a certain extent. The heat deflection temperature is also known as the 'deflection temperature under load' (DTUL) or 'heat distortion temperature' (HDT).
The properties of plastics, as of all materials, depend on temperature. This takes on special importance for mechanically stressed parts, which are exposed in use to high temperatures. As result the heat deflection property of a plastic material is of paramount importance and has become necessary tool for product design, engineering, and product manufacturing.
During testing a plastic specimen with dimensions is loaded in three-point bending in the flat wise or edgewise direction. The direction of the specimen, which depends on the standard used, ASTM or ISO is a very crucial part of the overall test as it was found that it affects the result significantly. Thus, special care should be taken in order to load the specimen in the correct position, according the relevant standard. The fiber stress applied for the test is either 0.455 MPa or 1.82 MPa, and the temperature is increased at rate of 2 °C/min until the specimen deflects 0.25 mm (for ASTM). As a result the Heat deflection temperature of the tested plastic will be the temperature at which the specimen has deflected 0.25 mm. Because of the quite different standards (ASTM and ISO) is it necessary to mention not only the HDT value and the stress applied but also the standard used as well.
At impact solutions, where we are equipped with a state-of-the-art Heat Deflection Test multiple stand machine, we provide HDT testing solutions for both quality control and engineering projects.
why impact?
Impact Solutions is an independent materials testing and innovative problem-solving provider. Our dynamic team is flexible and adaptable in using their diverse range of knowledge and skills to offer bespoke solutions. Members of impact's team have over 30 years of polymer experience and are internationally regarded as product and material experts. We can often identify potential sources of weakness in products without even undertaking testing. We will work with you and believe in developing commercially focused and sustainable results for our customers.
Find out more by getting in touch with one of our experts.