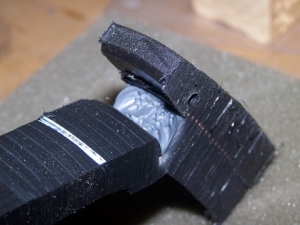 Impact's staff have been testing pipes and joints since the early 80's when, as part of BP Chemicals, they were part of the original team that developed some of the first PE80's in the UK. Since then Impact has always been at the forefront of pipe design and testing across a wide range of materials including PE, PP, XLPE, Nylons, PVDF and PEEK.
Impact offers an extensive range of technical services designed to serve the needs of the pipe producer, installer, utility and main contractor i.e. the complete supply chain, which include:
Joint testing & failure analysis
Impact is set up to carry out testing on electrofusion & butt fusion joints on plastic pipes to water industry standard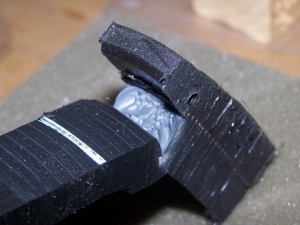 Impact is often used as an independent expert in pipeline systems to determine quality of fittings/materials and installation practices to determine the cause of failure in the event of a dispute.
On-site technical support & training
Impact is able to provide a range of technical support on projects including training and project verification. Impact operates worldwide where high quality, safe installations are required. Often, the scope includes auditing and support across the whole supply chain from resin selections, pipe/fitment manufacture, testing, installation and quality assurance to best relevant standards in the region concerned.
Other Pipe Testing
C-Ring testing of PVC and PE/PP including very large diameter pipes
FNCT in a variety of chemical/ detergent/ temperature environments
Cohesive/de-cohesive resistance and peel testing
Integrity of structure testing
Absorption/permeation and chemical compatibility
Cement coupon testing including AC
Composite pipes including carbon fibre reinforced systems
Multi layer pipes operating up to 3,000 Bar
Hydrostatic pressure testing of pipes and fittings including ISO 9080
Performance benchmarking of resins and compounds
Bespoke testing design and results analysis as required by clients
Innovation
Impact is also developing its own Non Destructive Testing (NDT) method for use on electrofusion joints. This allows testing of different sizes in situ without the need to replace joints and slow and expensive destructive testing. Lifetime integrity of the pipeline asset is also greatly improved through high integrity welds and installations with all data held in central systems to meet existing and future regulatory requirements including PASS55.
To learn more about how Impact Solutions can help you, please contact Gregg Falconer on +44 (0) 1324 489182 or gregg.falconer@impact-solutions.co.uk