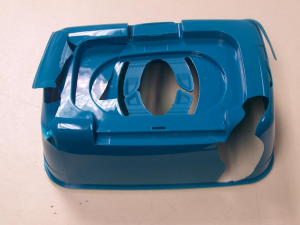 Impact Solutions recently undertook a project for a client to help the development of a non-shattering package for baby wipes for a multi-national consumer packaging client.
Opportunity: Maximise revenue through product quality and reputation Packaging materials are often chosen on the basis of product group and ease of processability and cost with insufficient regard for end use factors, especially long term in-service conditions.
Impact's broad supply chain experience has helped our clients specify materials and formulations to meet stringent cost constraints without compromising product lifetime and performance. Often, domestic products need to be impact resistant in order to avoid injury from any packaging failure. For example, it is essential that a container used for packaging baby wipes must deform under impact and not shatter in a brittle fashion which may cause injury to child or parent. Following instances of failure in their product, a major multinational client looked to Impact for advice.
A combination of innovative techniques was developed to simulate product failure and these test conditions were used to assess a range of plastic blends and composite materials for improvements.
In partnership with the customer, Impact was able to specify a low-cost material blend which was able to meet all manufacturing parameters whilst only producing ductile failure in test conditions. The resulting new packaging deformed satisfactorily under test conditions without any harmful brittle fracture occurs.
To learn more on the complete Impact solution and to arrange a confidential on-site meeting, please contact us.