scanning electron microscopy
various materials analysis – scanning electron microscopy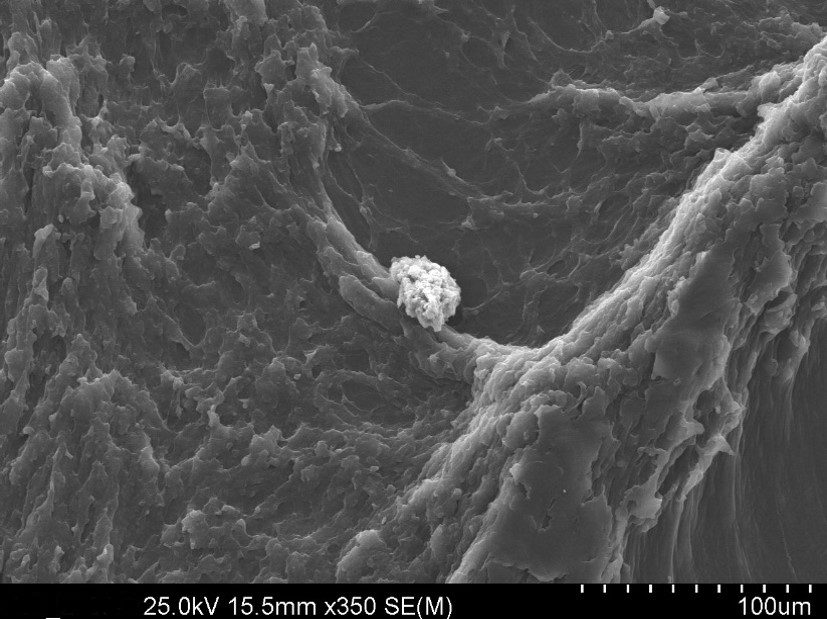 scanning electron microscopy
The scanning electron microscope (SEM) uses electrons instead of light to form a high resolution image. Since their development in the early 1950's, scanning electron microscopes have developed new areas of study in the medical and physical science communities. The main advantage of the SEM compared with the conventional optical microscope is the much higher resolution, so samples can be magnified at much higher levels. Because the SEM uses electron sensors rather than lenses, the operator has much more control in the degree of magnification.
SEM is one of the most powerful techniques to examine the surface properties and the morphology of polymers and plastics. SEM technique is a key tool in the failure analysis of plastics, as it can provide precise information about the crack initiation and propagation, as well as look for particle and dust contamination.
impact solutions, in collaboration, with Napier University has direct access to a latest technology SEM equipped with an EDX for powerful material identification.
why impact?
Impact Solutions is an independent materials testing and innovative problem-solving provider. Our dynamic team is flexible and adaptable in using their diverse range of knowledge and skills to offer bespoke solutions. Members of impact's team have over 30 years of polymer experience and are internationally regarded as product and material experts. We can often identify potential sources of weakness in products without even undertaking testing. We will work with you and believe in developing commercially focused and sustainable results for our customers.
Find out more by getting in touch with one of our experts.